Red Hot Chili Peppers estrenó un tema en homenaje a Eddie Van Halen
"Eddie" formará parte de "Return of the dream canteen"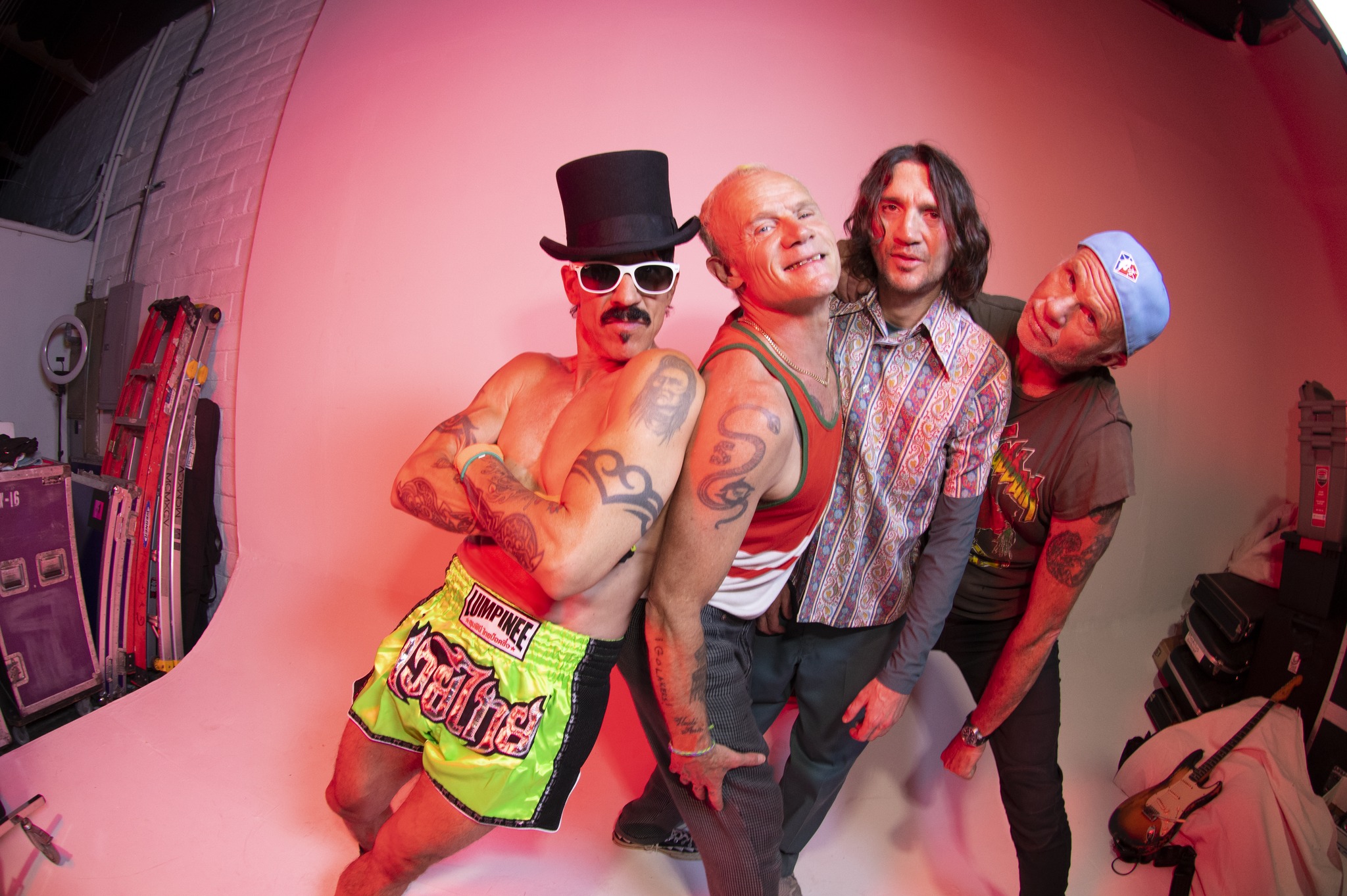 Red Hot Chili Peppers no tiene pensado ponerle un freno a su máquina hitera. Después de regresar a lo grande en abril con Unlimited love -su duodécimo álbum de estudio que tiene el plus del retorno de John Frusciante luego de dieciséis años desde la edición de Stadium Arcadium en 2006- y sus vibrantes Black summer, Poster child y These are the ways, la banda ya comenzó la palpitar la llegada de Return of the dream canteen, un nuevo disco que también verá la luz en 2022. Tras invitar a subir el volumen con Tippa my tongue -el primer adelanto- hace unos días, fue el turno de Eddie, canción con la que los californianos le rinden tributo a Eddie Van Halen a poco de cumplirse dos años de su muerte.
Sumergidos en un colorido paisaje psicodélico, las siluetas de cada uno de los integrantes se dibujan mientras los inconfundibles rasguidos de Frusciante crean el clima ideal para que Anthony Kiedis pronuncie "Por favor, no me recuerdes por lo que hice anoche. Oh, por favor, no me recuerdes. Señor e hijos, por favor, no me recuerden. Es sólo 1980, es sólo 1983".
"Eddie Van Halen era único en su especie. El día después de su muerte, Flea llegó al ensayo con una emotiva línea de bajo. John, Chad y yo empezamos a tocar y muy pronto, con todo nuestro corazón, se desarrolló una canción en su honor sin esfuerzo. Nos sentíamos bien al estar tristes y preocuparnos tanto por una persona que había dado tanto a nuestras vidas. Aunque la canción no habla de Eddie por su nombre, habla de sus primeros días en el Sunset Strip y del tapiz de rock and roll que Van Halen pintó en nuestras mentes. Al final, nuestra canción pide que no se recuerde a Eddie por haber muerto, sino por haber vivido su sueño más salvaje", contó el frontman sobre el disparador que dio como resultado este tema.
Return of the dream canteen -producido por Rick Rubin, histórico colaborador del grupo que ha vuelto a tomar su puesto con Unlimited love– estará disponible a partir del 14 de octubre, pero se pre ordena aquí. En paralelo, Red Hot Chili Peppers continúa subida al 2022 Global Stadium Tour, gira con la que está tocando por América y Europa y que cuenta con teloneros de lujo como A$AP Rocky, Thundercat, Anderson .Paak & The Free Nationals, Haim, Beck, The Strokes, King Princess y St. Vincent.