Sibot: «people like projects with weight and authenticity»
The artist is part of Africa Express, the musical collective co-founded by Damon Albarn. The band will release a new album on July 12.
Since it formed several years ago, Africa Express has always been a collaborative project that mixes sounds and techniques from western and Africa. The collective of South African musical legends, new artists, vocalists, DJs and producers, is leaded by Damon Albarn, Blur and Gorillaz singer. The band will release a new album, EGOLI, on July 12 via Africa Express Records, and we talked with "Sibot", one of the new guests, about it.
As we approach the presentation, the group has released a EP called «MOLO», which means "hello" in the South African language of Xhosa. The material was entirely recorded in Johannesburg over the course of a week , and was created in collaboration with many asrtists as Gruff Rhys, Nick Zinner (Yeah Yeah Yeahs), Ghetts, Mr Jukes, Sibot, Blk Jks, Infamous Boiz, Morena Leraba or Phuzekhemisi.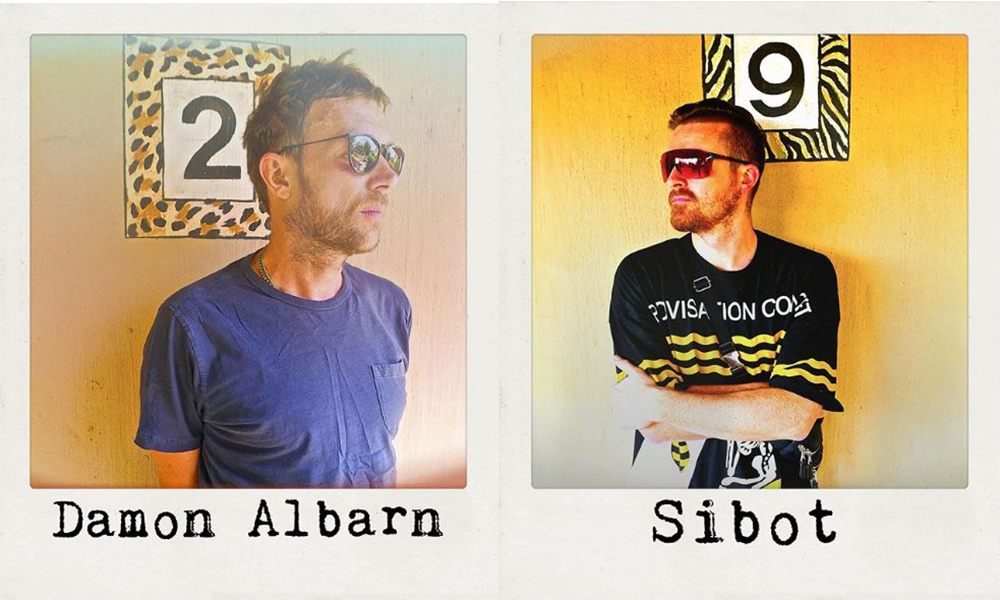 Many artists or bands try to give a message about respect for multiculturalism and diversity, but you take it to the next level and you perform what you say. What are the advantages of working with people from different places and cultures? 
I'm always trying to learn and discover new places and cultures, so working with people from different places and cultures has always been important and easy. If you are mindful and respectful you'll always enter a collaboration with weightlessness and if the artist is the same and you jell creatively then it will be easy. You cant push it or force it.
The new Africa Express album, that will come out very soon, was recorded during a seven day trip. Does it feel different from recording in an ordinary way?
Recording in seven days with so many people is really tricky and completely different to a normal process. I had a feeling that most people that agreed to be on the project were ready to put their best foot forward, and in choosing a life in arts this was the week to show what you are. With that in mind, those with the right attitude and work ethic got a lot done. It shows that with the right people and the right attitudes you can make and amazing album in just seven days.

The influences of South Africa are part of your music. Which sounds inspire that? During the process of creation do you try different things or did it happen organically?
Growing up in South Africa it's hard not to be subconsciously influenced by the music as a child. The biggest South African Influences on me would have to be Kwaito and Afro Pop, the bubble gum stuff. The sound that sounds south african in my music is cadence or groove and would have to come from inside… as far as enriching. I sample a lot and record a lot so will always try bring something NOT produced into the mix.
Being in a collaborative project means an exercise of learning form the others all the time, a way of empathy and real connection that turns into music. How was that experience? Do you recommend it ?
This is an important lesson. The artist with the most empathy often tip toe around each other asking the other what they think … This is great at first but as soon as you've broken down the formalities and each artists isn't scared to try things and lead is where the magic will happen. As a producer I'll do everything to create that environment where we are laughing making jokes at each other and just being free with each other.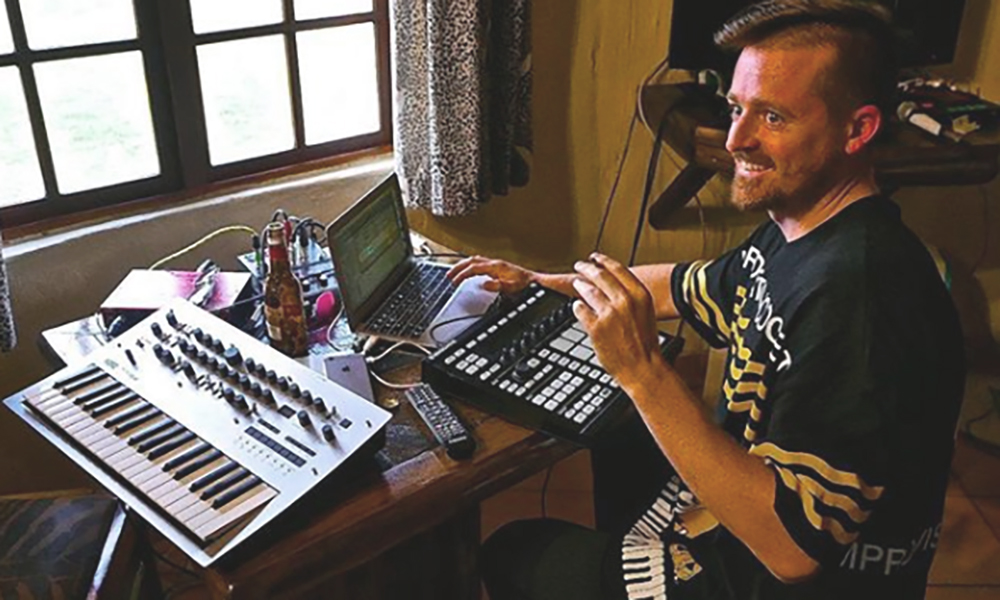 As Africa Express, there are new ways of making independent music that don't respond to the market demands. Do you think the industry is prepared for these kinds of projects? 
The Industry has always deeper projects and is built on distraction, the good thing about now is artists can speak directly to listeners a lot easier. People like projects with weight and authenticity so I feel projects like these will gain more and more success and the Industry will accommodate or be sidestepped.
Are you going on tour to present the new album?
I played a show in London where I got to perform my favourite song from the album. It was super special and the crowd felt it. They felt the sincerity and spontaneity of the collaboration. I feel like IM Africa Express family and would jump to any opportunity to hang out with all these amazing artists.
What is it like working with Damon Albarn? What does his experience bring to the project? Does he inspire you or is it the other way? ¿Or maybe both?
Damon is an intimidating person because of what he has created, but once you get passed that you discover a very gentle and funny person. He has no insecurity musically and is happy to try silly things. This freedom of collaboration makes for a free space to make music. I found working wth him very easy. We bonded over the week and formed a brotherhood that will last a long time as I did with a number of people on the week.
Ver esta publicación en Instagram