El nuevo album de The 1975 ya tiene fecha de lanzamiento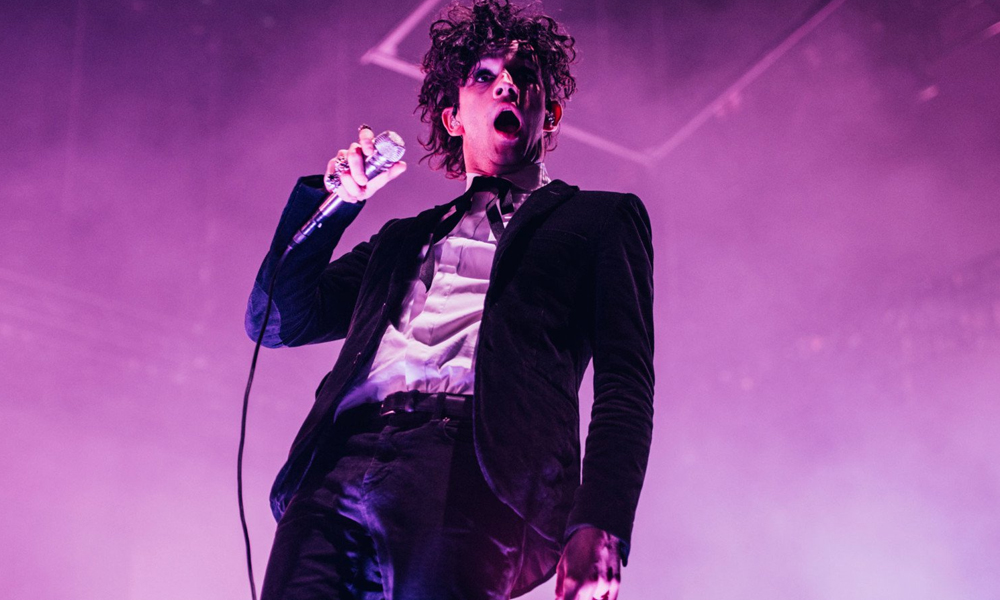 La banda liderada por Matthew Healy, tiene nuevo material entre manos y el lanzamiento de un nuevo disco es un hecho.
Luego de haber presentado algunas nuevas canciones, como «Give Yourself A Try» y «Love It If We Made It», sin relacionarla en su momento con un futuro y nuevo disco, se supo que The 1975 tiene todo listo para lanzar a la venta todo su nuevo material. ´La noticia surgió en el Reading and Leeds Festival con un, casi tímido, cartel en la zona de escenarios.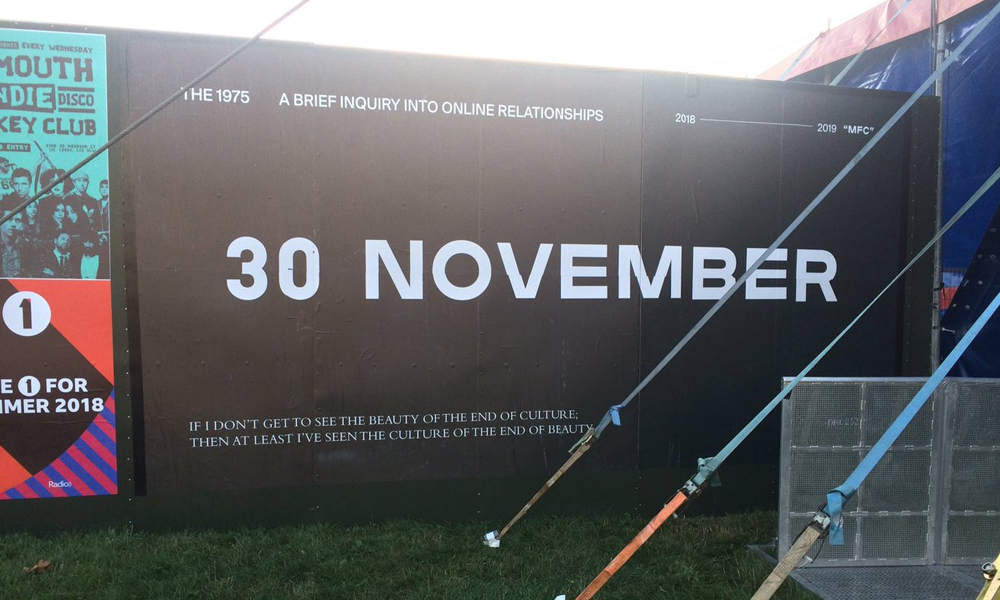 «A Brief Inquiry Into Online Relationships» será el nombre de ésta nueva propuesta de la banda de Manchester donde profundizan su tendencia pop, saldrá a la venta el próximo 30 de Noviembre, constará de 15 canciones y la gira de promoción por el Reino Unido ya cuenta con shows confiramdos en 10 ciudades (Belfast, Dublin, Glasgow, Cardiff, Brighton, Londres, Exeter, Birmingham, Manchester y Sheffield).
Tracklist:
The 1975
Give Yourself A Try
TOOTIMETOOTIMETOOTIME
How To Draw / Petrichor
Love It If We Made It
Be My Mistake
Sincerity Is Scary
I Like America & America Likes Me
The Man Who Married A Robot / Love Theme
Inside Your Mind
It's Not Living (If It's Not With You)
Surrounded By Heads And Bodies
Mine
I Couldn't Be More In Love
I Always Wanna Die (Sometimes)
Te dejamos «Give Yourself A Try» y «Love It If We Made It» que, ya hoy sabemos, habían sido presentados a modo de adelanto.