Ronnie Wood regresa al blues con la segunda entrega de su trilogía de álbumes en vivo, Mr Luck – A Tribute to Jimmy Reed: Live at the Royal Albert Hall
El guitarrista Ronnie Wood, miembro actual de The Rolling Stones, se une a Mick Taylor,
quien le cediera su lugar en 1974 en esa banda, para traernos la segunda edición de
álbumes en vivo que en esta oportunidad rinde tributo a uno de los héroes musicales e
influencias principales de Ronnie: el pionero del blues eléctrico, Jimmy Reed.
Grabado en vivo en una noche memorable en el Royal Albert Hall en 2013, cuenta con la
participación de grandes artistas como Bobby Womack, Mick Hucknall y Paul Weller, y
temas como "Good Lover" y "Ghost of A Man". El arte de tapa para esta nueva placa fue
creado especialmente por Ronnie.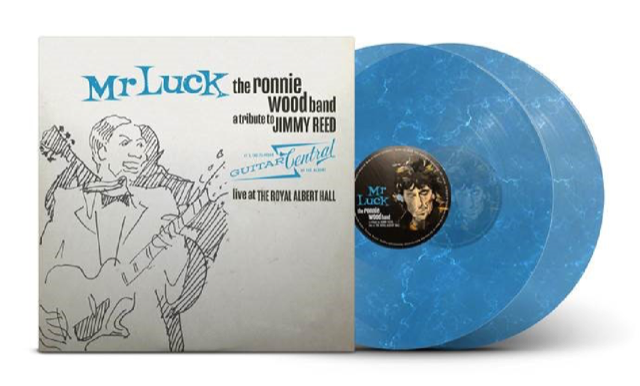 Con respecto a Mr. Luck, Ronnie comenta: "Jimmy Reed fue una de las principales
influencias de The Rolling Stones y de todas las bandas que aman el blues
estadounidense desde esa época hasta la actualidad. Es un honor para mí tener la
oportunidad de celebrar su vida y su legado con este homenaje".
Mr Luck estará disponible en plataformas digitales, CD, vinilo y una edición especial
limitada en vinilo azul el 3 de septiembre próximo.
Escucha acá el nuevo single "Good Lover" de The Ronnie Wood Band (ft. Mick Taylor) (Live
at the Royal Albert Hall).